Rural Surveillance – CROP – Covert Rural Observation Post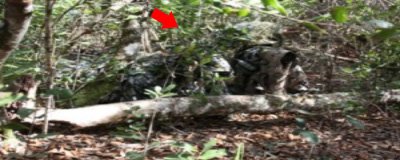 This is a specialist Surveillance deployment where, a particular activity is occurring and, to gather the relevant evidence or information an element of camouflage is required for our concealment. This type of deployment is generally managed in countryside rural locations, where the nature of the environment requires our observations to be maintained in a specific manner.
An example of this might be where a farm or other similar premises set in an isolated rural location needs to be observed. To be in a position to successfully watch a location of this nature an operative would need to be camouflaged in order to remain undetected. This would require monitoring from a specially built hide, which would blend into the rural environment where they can remain for a considerable amount of time undetected gaining valuable information and recording any activity by video or still imagery during night or day time.
Examples where such a deployment would be invaluable might be: –

Fly Tipping
This is an offensive activity that is on the increase and effects isolated locations in the rural community. Often you will drive down a country lane to find a pile of rubbish dumped on the side of the road or obstructing a gateway. Using this type of covert deployment we can obtain the necessary evidence to pass on to law enforcement who can then prosecute the offending party.
---
Environmental Crime
This type of offence might be the dumping of waste into rivers or in areas where the direct effect of pollution will have a detrimental impact on the community, countryside, wildlife or all three!  This type of crime is sometimes orchestrated by organised criminality who, through this type of activity often benefit from a high financial gain. You may have seen in the media, agricultural premises that have been rented for the recycling of used car tyres. Once an excessive amount has been stored the person offering the recycling facility suddenly disappears leaving the farmer with a hefty bill for the disposal.
---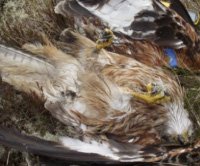 Crime against Animals and Wildlife
Crime against animals continues to increase.
This is a wide subject but includes:
The theft of pedigree and working dogs for breeding purposes;
Locations adapted for dog fighting or where dogs are used to fight against other wild animals;
In some parts of the country there has been an increase on the poisoning of raptures, such as Buzzards, Kites and Goshawks.
These are just a very few examples where the deployment of rural or urban surveillance could develop the necessary evidence against those involved in such unlawful activity.
---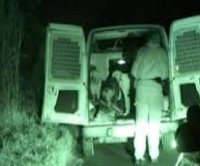 Poaching
Venison and other Game Foods are becoming ever more popular which is leading to the increase in the supply demand. There are numerous old stories of Poachers taking the odd deer from the large estates but due to the monetary value of game meat, poaching has escalated in an unrecognised way. Groups, sometimes organised, are trapping or using dogs to catch game on a large scale, after which it is often transported to the inner cities and sold to the restaurant trade. Other game foods such as Pheasants and Partridges are also taken and sold to unsuspecting customers.
---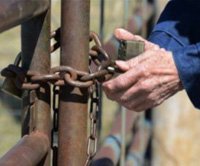 Theft of Livestock
The theft of livestock from rural areas is on the increase. You will often read articles in the national press, which outline incidents where a whole field of sheep have been stolen. This can lead to an open market where the availability of animal meat, which has not been through the regulated process, then enters the human food chain. Other livestock are affected in a similar way, these include horses, cattle, pigs and poultry.
---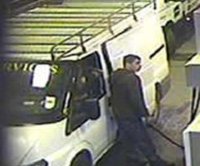 Theft of Plant or Diesel Fuel
Machinery is stolen from unprotected agricultural premises or locations such as Council or Haulage yards. The machinery takes on a different identity and is exported before it can be traced, and costs to the industry amount to hundreds of thousands of pounds a year. Locations where the machinery or plant is stolen often have large diesel tanks and these are targeted at the same time or, when the same offender returns at a later date. With the ever increasing fuel costs, reports of fuel being misappropriated by employees is a common practice. Some sites can be accessed by others entering the location illegally and stealing the fuel from these tanks or also from the actual lorry fuel tanks.
---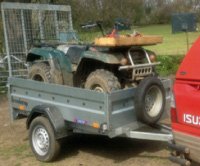 Burglary and Thefts from Rural Properties and Outbuildings
Thefts of items such as chain saws, quad bikes and other agricultural equipment continue to increase. With the demise of the rural Bobby and lack of policing in rural areas, it is difficult for farmers to maintain a close eye on barns and lockups whilst engaged in their farming responsibilities. Those that suffer from one crime where items are stolen are often visited a second time, the offender having viewed what is still available and has been unable to steal all the items on their initial visit.
Southdowns Investigations has membership/ affiliations with the following organisations